Testimonials
Brian Tracy – Author of The New Psychology of Selling

"My good friend Mitch Axelrod is one of the foremost authorities in sales and marketing in the United States today. Mitch has trained more than 100,000 men and women on peak performance selling skills. His technique, his method and his process are responsible for boosting more people into the ranks of the top 10% than any other trainer alive today."
–
Fran Tarkenton – Hall of Fame Quarterback and Billion Dollar Business Owner

"Mitch teaches common sense. Listen to what he says. He is the best in the world at making the business game simple and effective. The 'Breakfast with Fran" calls we did with Mitch are our best ever. Mitch is the best person I know in the world to talk about marketing and sales."
–
Juanell Teague – Past Promoter for Zig Ziglar, Denis Waitley, Wayne Dyer

"Mitch Axelrod is one of America's best kept secrets. His depth of content, research and writing are incredible; he is an industry expert. He will make a great difference in the lives of those he touches. Mitchell Axelrod is one of the stars in the speaking industry."
–
Robert Allen – Best-Selling Author – Nothing Down, Creating Wealth

"I got more practical and useful information from you in five minutes than I have gotten from most speakers in hours. I could listen to you all day long. You were spectacular."
–
David Corbin – Speaker, Consultant, Author, "Psyched on Service"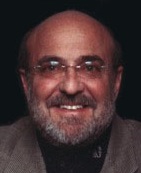 "This program got me to think about how, in some ways, I've been stuck in the old game. You helped me realize how difficult I've been making it for people to recommend me, and how to change that."
–
Jay Abraham – Marketing Consultant

"Mitch conducted three of the most heavily attended and lauditorily reviewed tele-conference calls we ever sponsored, with 200 marketing consultants in one day. His seminar is two of the most illuminating and expansive days you will ever spend. If you want to be a sales Green Beret, and increase sales, call Mitch."
–
Dr. Paul Hartunian – Best-Selling Author and Publisher

"In a jungle ofmisinformation, hype and outright deception, Mitch maintains an enviable standard of excellence, ethics and integrity. He is not only a powerful speaker, he's also a fountain of cash-producing, business-building information. He is a resource you should tap, and permanently connect to for the rest of your business life."
–
Denis Waitley – Speaker and Author

"Mitch's Success-Abilitieswork is vital information for you to have if you want to survive and thrive in the 21st century."
–
Ken Foster – CEO, Shared Vision Network
"Spectacular! Your message is one of international change in the way we do business. I was on fire after your call. Once again, you blew us away."
–
Alex Mandossian – President of Heritage House Publishing, Inc.

"Mitch is the Bruce Springsteen of personal development. He spills his guts and soul in every presentation. He is unwavering in his passion to give you what you've come to hear. I interviewed him for two solid hours, and the audience begged for more and more. Run, don't walk, to hear him speak."
–
Collette Larsen – Five Million Dollar Club, USANA Health Sciences

"Professional, fun and thought provoking. Mitch's Stimulus – Response Model discussion was very powerful. Lots of excellent one-liners like, 'What one thing…?' I enjoyed everything. A mind-expanding experience."
–
Mary Marcdante – Author, "Living With Enthusiasm! The 21-Day Smile Diet"

"Loaded with creative ideas I can use immediately. I can't wait to create results. Thank you, Mitch. You are a great role model."
–
Andy O'Bryan – Author of The Incentive Toolkit

"Mitch has done it. He's devised a selling strategy so masterful, so powerful and so completely effective that anyone who plays this game will have their life completely changed for the better. The New Game of Selling is much more than a game, it's serious tactics for proven results. They worked for me."
–
Bija Bennett – Author and Workshop Leader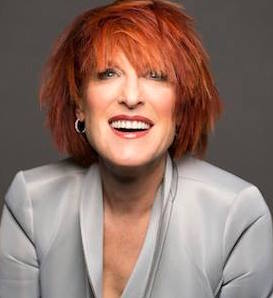 "First I speak to G-d. Then I call Mitch. He is among my most trusted friends and an awesome coach. I measured my blood chemistry before and after working with Mitch. His compassion, encouragement and wisdom have literally altered my body's chemistry. I'm healthier in mind and body. He's more than a game changing business coach. He's a healer."
–
John Assaraf – Best Selling Author, Founder of ONE Coach, featured in movies "The Secret" and "Pass It On!"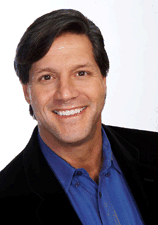 "After listening to Mitch's one hour, One Coach Clinic, a woman business owner inked a $140,000 contract she said was a direct result of what Mitch discussed!"
–
Brian Rodgers – Founder of Toolbox University, Real Estate Mentor to 11,000 Members

"Mitch is a great friend and a great mentor. He's also a great Dad. Companies pay hundreds of thousands of dollars to learn the inside game Mitch shared with us tonight. Every nugget was pure gold. We've had great guest speakers and experts. This was the best call we have ever done. Thanks, Mitch, for being so generous."
–
Christine Kloser – Founder, "Conscious Business Circle"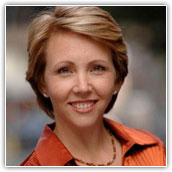 "The NEW Game is a conscious business game. Mitch is a conscious leader who is changing the game of business. His sole, role, goal model will shift the way people play and win the game of life. What you shared with our members will resonate with them for years to come."
–
Greg Williams – Co-Founder, "Your Emerging Small Business", Former Business Director, NJ Department of Commerce

"Mitch, all I can say is 'Wow!' You gave so much practical advice in 30 minutes I couldn't write fast enough. The NEW Game is more than a message. It's a movement. Your business strategy is right on the money. I'm very excited about what's next for us. I look forward to working with you to change the game of business. Thanks again for giving our small emerging business owners an experience they will never forget."
No tags for this post.