Marc 10 Years Gone, Never Forgotten
Marc 10 Years Gone, Never Forgotten
In the blink of an eye, it's 10 years today our lifelong friend Marc Rosberger, affectionately known as the "Moped" left us far too early and way too abruptly.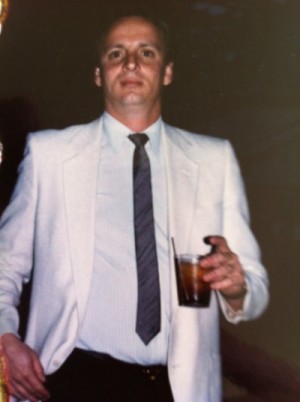 Marc always encouraged me to "finish" to take my shot instead of passing the basketball. Marc, you'd be proud of me. I finished my book and took my best shot! You may not be here but you're ever present.
I speak for all "da boys" when I say we love you and miss the crap out of you.
Here's my eulogy, "Marc's Rap" 10 years ago:
Marc's Rap…
After Lynn's funeral service (Marc's sister), Marc was devastated. He was most upset because a total stranger (Rabbi) was trying to speak about his beloved sister, who next to Molly, was the person he loved more than anyone in the world.
He said to me, "I don't want a stranger who doesn't know me talking some BS about me. Make sure that doesn't happen."
That was vintage Marc. I just nodded yes, not thinking for a second I'd ever have to keep that promise.

With a broken heart and unspeakable grief, I stand here to fulfill a promise I never thought I'd have to keep. Today would have been my oldest brother's 70th birthday. We lost him seven years ago. It was the worst loss of my life. Today, I feel that way again. Marc is more than a friend; he's a brother.
It's said that, "The bond that links your true family is not one of blood, but of respect and joy in each others life."
This room is filled today because Marc is family to each and every one of us. To honor Marc, I share this rap:
In 1968 on the corner of Manor and Mill,
Two baby-faced teens met in the cold winter chill;
We delivered the newspapers in Stuyvesant Village,
The same place after school we would plunder and pillage.
I was the son of Mr. A, the man the kids loved to hate,
But to Marc, it didn't matter our friendship was fate;
We had so much in common, we hit it off from the start;
Two middle class Jewish kids who never would part;
First there was George's where we all cut our teeth,
We learned to make tuna, and slice the corned beef;
Then came Marc's Luncheonette,
Where a parade of family and friends came and went;
At Marc's it was home, the conversation funny,
You could eat as much as you wanted, even if you didn't have any money.
Who could forget the houses in Millburn and Montclair,
Where you would always hear laughter, and smell funny smoke in the air.
And every Sunday morning in the rain or the heat,
The Dubres took the field; we were a tough bunch to beat.
Marc was clutch he got so many big hits,
At the plate he would give the opposing pitchers fits,
He was an ace on the mound, he always stood tall,
I can still hear his voice, "Mitchell, keep your eye on the ball."
I'll always remember 1976,
When I snuck through his bedroom window with game 7 tickets,
To the ALCS between the Royals and Yanks,
And every year in October, he'd call to say, THANKS!
He could be cantankerous, and stubborn at times,
Then he'd reach in his pocket and give you his last dime.
He lived life to the fullest each and every day,
And he didn't hesitate to go out of his way,
Even if his clothes were torn and tattered,
He always gave what he had to the people who mattered.
He had a big heart, and did good for others,
And although none of blood, he had dozens of brothers.
We celebrated new years and our children that came,
And Marc gets my vote for the Dad's Hall of Fame.
We shared so much over 35 years,
Happiness, sadness, laughter and tears.
With pain in our hearts and grief unspoken,
The loss of you Marc means our chain is now broken.
You were taken too soon, we had so much more to share
It's a hard thing to accept, but life isn't fair.
You loved your family and you loved your friends,
And that's why your memory will never end.
Of everyone he loved, Molly he loved you the most.
You're the apple of his eye; you buttered his toast.
He was so proud of you, Molly he loved you so much.
When you need strength and guidance, he'll be in touch.
If you need someone to talk to, his voice will be near,
Just close your eyes and listen, he'll whisper in your ear.
Today we face life's greatest test, as we lay our dear brother to rest.
We say goodbye to our friend, there will never be another.
We love you, Marc Rosberger.
God Bless YOU, my brother.
10 Years Gone, Never Forgotten
11-15-13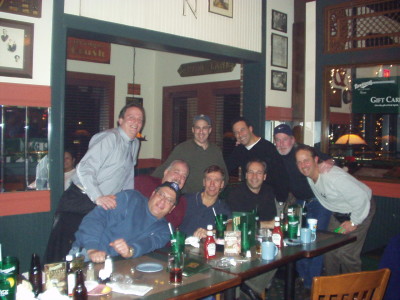 No tags for this post.