Podcast-NEW Rules
"Caveat Vendidor" (Let
the SELLER Beware!)
~Mitch Axelrod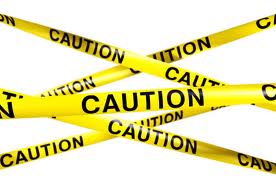 The rules of business have changed. Most of us have heard the latin phrase "Caveat Emptor" which means "Let the Buyer Beware". That was the OLD game. In the NEW Game of business the phrase is "Caveat Vendidor" which means "Let the Seller Beware".
Customers are smarter, more informed, more organized and have access to more information than many of the businesses they patronize. They are in the know. A buyer has access to other buyers and other sellers. They network using the speed and agility of the grapevine and get instant information via
the Internet.
As they acquire more knowledge, they expect more from their suppliers and vendors. How do YOU as a seller jump higher when they keep raising the bar?
==========================
Join us for a live podcast Friday, October 19 at 3:15pm Eastern (12:15pm Pacific). No need to register. Dial: 626-677-3000 Code: 12254#
==========================
We'll discuss 10 NEW Rules changing the game of business and why TRANSACTIONS are out and TRANSFORMATION is in.
Those who attend the live podcast will have the chance afterwards to ask Mitch questions.
So join in to discover how to avoid the hype that fools and build trust that rules. "It's not just business…it's personal!" australian online pokies
No tags for this post.